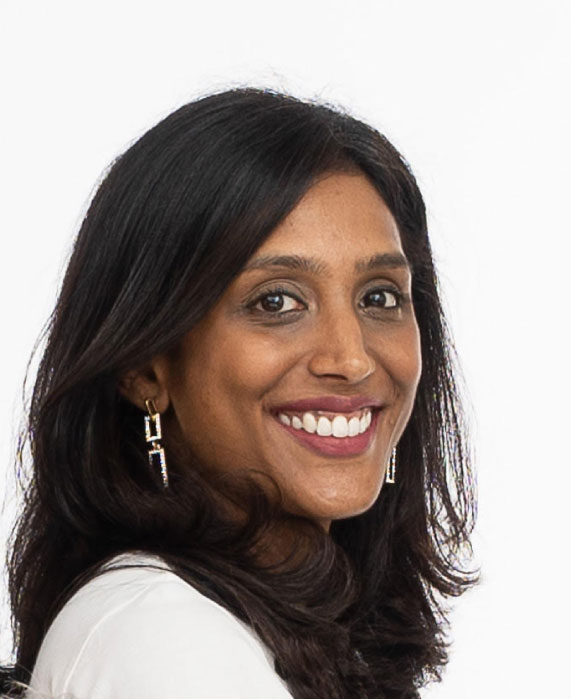 Partner
Tanya Marie Lopez
Partner
LLB Hons (Manchester)
LLM (Malaya)
Barrister-at-Law of Lincoln's Inn, London
Advocate & Solicitor of the High Court of Malaya

Professional Membership
Malaysian Bar
Medico-Legal Society of Malaysia
Tanya Marie Lopez
Tanya was called to the Malaysian Bar in 2008, having previously been called to the Bar of England and Wales in 2007. She commenced legal practice at one of Malaysia's largest and most established law firms, where she rose through the ranks and was made a partner of the firm.
In 2018, Tanya joined a boutique law firm based in Penang, as a partner at their branch office in Kuala Lumpur. Since then, Tanya's practice has been largely focused on medical malpractice defence litigation. She has acted for both doctors and hospitals and regularly conducts trials at the High Court and appears as counsel at the appellate courts. She is also experienced in handling inquiries with the Malaysian Medical Council. Her regular appearances in Court have led her to develop a strong rapport with key players in the medico-legal industry, including fellow legal practitioners and expert witnesses.
Tanya joined Messrs A. Diana & Co in March 2023. Her varied practice in civil litigation has equipped her with the skills to handle the general litigation portfolio of the firm. Apart from that, she has also been retained as a maternity cover for a commercial counsel at a multi-national company where her duties include review of revenue and vendor contracts in the APAC region.
Tanya is a member of the Medico-Legal Society of Malaysia and the Association of Women Lawyers. She has presented talks to doctors and other interested stakeholders at medico-legal conferences organized by the Ministry of Health, Malaysia and the Kuala Lumpur Bar.
Below is a list of Tanya's notable court appearances, comprising reported and unreported judgments:
Airis Nurhana Binti Alfian (a child, suing through her father and litigation friend, Alfian bin Zainudin) v Darul Aiman Sdn Bhd & Dr Wan Ratna Iza Binti Wan Abdul Rahim – [2023] MLJU 214
Lee Lai Fatt v Mok Chung [2021] MLRHU 1504
Martego Sdn Bhd v Arkitek Meor & Chew Sdn Bhd and another appeal — [2020] 6 MLJ 224
Siow Ching Yee v Dr Megat Shiraz Megat Abd Rahman & Ors [2019] 6 MLRH 168
Nowran Begam Mohamed Saliff v Nantha Kumar Devar Sangaran & Anor; CTRM Aviation Sdn Bhd (Third Party) [2016] 5 MLRH 6
Zaharen Haji Zakaria v Redmax Sdn Bhd & Other Appeals [2016] 4 MLRA 484
Network Pet Products (M) Sdn Bhd v Royal Canin Sas & Anor — [2015] MLJU 69
Turkyah Abdulrahman Assiri v Dr Seri Suniza Sufian & Prince Court Medical Centre Sdn Bhd [2014] 1 LNS 812
Terengganu Forest Products Sdn Bhd v Cosco Container Lines Co Ltd & Anor & Other Applications [2012] 5 MLRA 618
Lombard Commodities Ltd v Alami Vegetable Oil Products Sdn Bhd [2009] 2 MLRA 691